18/02/2013 - 11 years ago
admin
Visited 10932 times , 1 Visits today
How do British expats manage their money in Cyprus?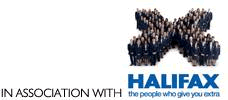 Living on an all year sunny Mediterranean island like Cyprus is a dream come true for many expats, especially British expats. It's not just the weather though, but the fact that the island is an ex-British colony and already has a large British community holding the torch of its culture overseas. A wonderful place to live in or just retire to, expats may think. Yet, a not so tiny detail of great importance is the money and its management before and while living in Cyprus.
Banks can offer financial advice as well as support through the various services they offer, such as saving accounts, loans, overdraft protection plans and international payments plans. A lot of expats come to work in Cyprus and send money back to their families despite the cost of living, or move to the island with their family in search of a brighter future. In either case, many prefer to invest in properties. Buying land, building houses with swimming pools or purchasing an estate outright with the interest on their savings investment account seem to be the popular choices.Some seem to purchase properties to live in Cyprus and some others seem to purchase them for holiday purposes.
Some British expats own their own businesses here in Cyprus, with the most common example being sports pubs and bars in general near the British communities as well as the touristic area. This of course would not be possible without a bank to back them up and support them in the beginning and surviving of their businesses. That's done through selecting a current account to suit their particular needs and preferences while providing them at the same time many advantages such as smooth business transactions and no restrictions in withdrawals.